Layton Commercial Property Electrical Troubleshooting and Repair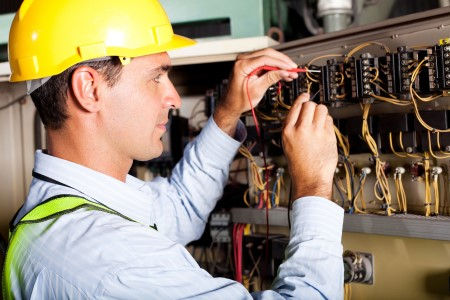 For optimal results from your commercial electrical troubleshooting service needs, you're going to need a professional electrician in Layton. Otherwise, you're taking too great a risk with the most important component of your business.
At 801 Electric LLC, we're the local leaders in Weber County and Davis County for services like commercial electrical troubleshooting. Owning and operating a business can be very rewarding and lucrative, but is also a big responsibility.
There are a number of reasons you may need troubleshooting and repair for the electrical system for your business. Partner with a true industry expert in order to get ongoing electrical work when you need it most, and know that the quality of the work will be superior.
Commercial Electrical Repair
Don't take chances when it comes to the commercial electric service you get for your Weber County or Davis County area business. It's too big a gamble to take and you need a reliable expert to contact for service like commercial electrical troubleshooting.
Common reasons for contacting an electrician for work like this is for concerns like power fluctuations, blinking or buzzing lights, or an outdated electrical system. Any red flag should be treated seriously, especially when it comes to the electrical system in your business.
You need an upgraded system to stay current with the electrical needs of your business. It doesn't take long these days for an existing power system to become outdated. When that happens, the electrical demands of your business can't be met, and you run a higher risk of fire and related injuries.
Not all repair needs are obvious. When you notice your electrical system is acting differently, it's time to get it looked at. Our pros can troubleshoot and locate any existing issues, and take care of them, before they can develop into major electrical problems.
One of the tasks you have to take care of as a business owner is finding the right electrical expert to work with on a regular basis. For the best outcome for commercial electrical troubleshooting for your Layton business, give our pros a call.