Professional Electrical Wiring For Your Layton Home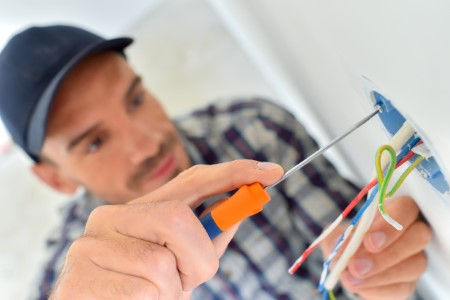 For safety and service excellence when it comes to electrical wiring for your Layton home, you need an experienced electrician to partner with. This is never the type of work you should attempt to DIY, otherwise you put your well-being at risk and won't be happy with the outcome.
Your electrical wiring is the most important system in your home, aside from your indoor plumbing. If you reside in areas like Weber County and Davis County, you also know the importance of hiring a true industry expert to end up with high-quality results.
The last thing you want to do is take chances, when it comes to the quality of work that goes into your home, especially when it comes to electrical wiring. We go above and beyond to provide service excellence for all of our customers, and we look forward to taking care of your service needs.
Top Reasons for Hiring an Electrical Contractor
There are too many resources out there these days, online and otherwise, that try to teach homeowners in areas like Weber County and Davis County how to take care of vital tasks around the home that are best left to professionals. There's a reason tradespeople get training and experience in a certain field and that holds true for electrical contractor work.
One wrong choice, when it comes to electrical wiring, and it can lead to major repair needs, sparks, fires, injuries, or even fatalities. That's the top reason for hiring a professional and some other advantages include:
The work will be carried out in a professional manner. From installation to inspections and from repairs to replacement, you can feel confident your reputable expert will deliver far better results that you'll be able to obtain yourself.
Work carried out by industry pros will also withstand the tests of time. No more quick, but temporary fixes, which should never be the shortcut you take for wiring work. The jobs we do will offer long-term solutions, as well as promise safer solutions.
It's worth the financial investment to get a job completed safely and know the results will be long-lasting. Plus, your home's value is higher when any type of work you have carried out is by a licensed and insured professional.
Don't take unnecessary risks with your safety or your home. Call 801 Electric LLC today for superior electrical wiring service in the Layton area.