Lighting Installation To Lighten Your Life In Layton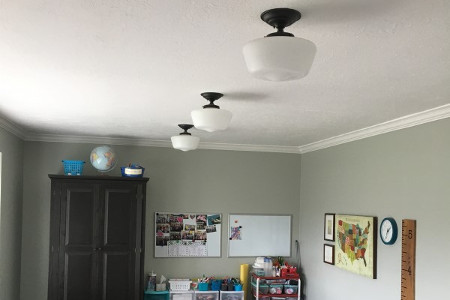 801 Electric LLC is the lighting installation company to contact in Layton for all of your service needs. We're a dedicated professional electrician team that focuses on safety and customer satisfaction.
We work with homeowners in Weber County and Davis County areas, providing important service work such as lighting installation. The key to a successful lighting installation job is getting the right placement.
It's also about making sure the work is carried out in a safe but effective manner. This will beautify your home but also enhance the property value of your home.
Benefits of Professional Lighting Installation
If you're planning on adding lighting to your home in Weber County, Davis County, and surrounding areas, you need to find a professional to work with. It's not the type of job to make a DIY project and you need an electrical contractor to take care of the job for you.
Some benefits you can gain from hiring a pro for lighting installation include:
It's the best way to ensure that the work is carried out in a safe manner. Electrical work is nothing to take lightly and you need to be sure the work is done safely but, just as important, that the final results are safe, as well.
You also want to be certain the final results provide you with an energy-efficient system. The best way to keep your energy costs low each month is to ensure that the system is energy-efficient.
This is also a smart way to get professional results so that you don't end up needing repairs, at least for a long time. Even more important, it's how you make certain you don't end up needing lighting replacement, at least not anytime soon.
The right expert can take care of lighting installation for inside and outside of your home. So that also means ensuring the placement or layout design works to your advantage.
Working with an industry expert is how you can find out more about the options that you have available to you. It's important to make good choices about the lighting for your home, both inside and out.
Don't take chances when it comes to the lighting you get or the professional you partner with. When it comes to lighting installation in Layton, give our experts a call.