Never Be Without Power In Your Layton Home With A Home Generator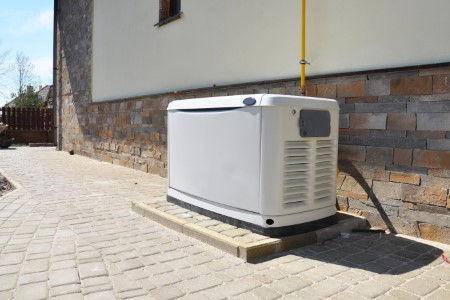 Smart Layton homeowners know the value of a home generator, and what it can do to make their life easier. However, what matters most is that you hire an experienced electrician to get the job done.
There are plenty of reasons for having a backup home generator, and savvy customers who like to plan ahead know this. Those same customers know the value of contacting the 801 Electric LLC team for the best results for whole home generator services in the Weber County and Davis County area.
It doesn't matter if you suffer a power loss of under an hour or for a few days; it can be inconvenient and cause damages. Either way, you can protect yourself against the loss of power by having a backup system and plan in place.
Benefits of a Standby Generator
In fact, if you reside in an area like Weber County or Davis County and you're considering hiring an electrical contractor to install a home generator, here are some things you should know:
A whole home generator will provide quick and automatic power in the event of a blackout.
This ensures you'll continue to get the necessities for your household including heating, cooling, and the oven.
This also gives you access to keep using luxuries like electronics including the television or computer.
It helps everyone in your household maintain comfort and safety during a loss of power and this can be especially important for children, seniors, pets, and anyone dealing with health issues.
This also provides protection against voltage fluctuations or surges that can cause expensive damage to appliances and electronics. Surges can destroy these items, causing the need for total replacement.
Above all else, it gives you peace of mind that you won't wake up to find your home without power.
You can have all of these benefits and more, just by getting this type of system in place. If you're in the market for a home generator for your Layton area household, make the wise call to our team.