Keep Your Layton Home Safe With Security Lighting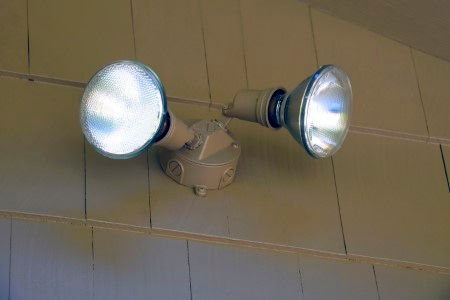 Adding security lighting to your Layton home is a great way to protect your home. However, the success of your job all depends on the experienced electrician you hire to carry out the task.
There are plenty of reasons you should add this type of outdoor lighting to your home in Weber County, Davis County, or nearby areas. However, whatever reason you choose that motivates you to get the job done, what matters the most is that you hire the right experts to take care of it.
Security lighting has to be high-quality, well-planned, and expertly installed. Otherwise, you'll be spending money on results that don't even work for you.
The Advantages of Security Lighting for Your Home's Exterior
Hiring a Weber County or Davis County area electrical contractor to install security lighting for your home provides plenty of benefits. Some of the reasons you will be glad you got this type of lighting are:
Of course, the most obvious reason you'll want to have exterior lights installed is to make your home more secure. Plenty of security lighting is a good way to deter intruders. Criminals seek out dark corners to gain access to your home and this lighting will help prevent that from happening. In fact, in most cases, just seeing the outdoor lighting will cause an intruder to seek out a different home and leave yours alone.
Properly placed lighting can also enhance the beauty of your home. While this may not be the priority, like landscape lighting, it certainly is an added bonus that this can improve the look of the exterior of your house, after dark.
Lighting up the outside of your home helps prevent accidents. Aside from giving you peace of mind and keeping your loved ones safer, having a safer exterior is important for insurance reasons. Avoid having anyone slip and fall on your property by keeping the exterior well lit.
Having outdoor lighting is also vital for increasing property value. You're making a wise choice and a good investment by adding exterior lights and improving the worth. That may not be the main motivation behind investing into outdoor lights, but it certainly is an added bonus.
Make the smart move and add this type of lighting to your property. When it comes to security lighting in Layton, give our team of pros at 801 Electric LLC a call, and get superior final results.