New Construction Wiring For Your New Commercial Building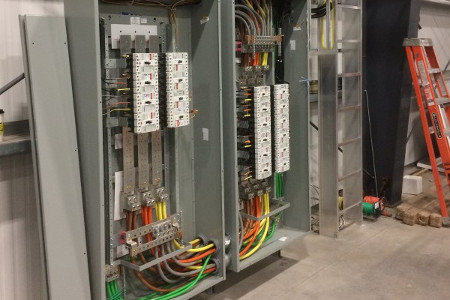 The most important aspect of your project in Layton is the new construction wiring. That means finding the right experienced electrician to get the job done.
That's why locals in area like Weber County and Davis County trust the local leader, 801 Electric LLC. We go above and beyond to provide not just superior workmanship but also safe results.
The work that goes into your project will determine how successful your investment will be. Of course, this includes service like new construction wiring so that all the electrical components work and keep everyone safe inside the home.
Planning for Safety & Professionalism
You'll be working with your commercial electric contractor to make decisions about your project in Weber County or Davis County. This can be an exciting project, as long as you make good choices about your new construction wiring.
Some of the details you'll work on together with your electrician include things like:
Green is the new standard and home buyers or even renters expect it. Make good energy-efficient choices when it comes to your wiring and even your appliance selections. Opting for more energy-efficiency means lower monthly energy bills but also a more environmentally responsible household.
Plan for today's lifestyle, which includes access to plenty of extra power. From large audio systems for your home theater system to plenty of USB ports and charging stations for various electronic gadgets, it's essential to have a household that meets the needs of the tenants.
Plan the location. There are certain bare minimum requirements for electrical features, like outlets, lights, and switches. Your electrical expert will ensure these are met and help you make decisions about additional components to add.
Make sure that the professional that you're teaming up with is licensed and insured and doesn't believe in cutting corners. You should have GFCI outlets in places that are required and all safety measures should be taken to keep the home safe.
For all of your service needs, when it comes to new construction wiring in Layton, get in touch with our team of experts.