The Electrician in Roy That You Can Trust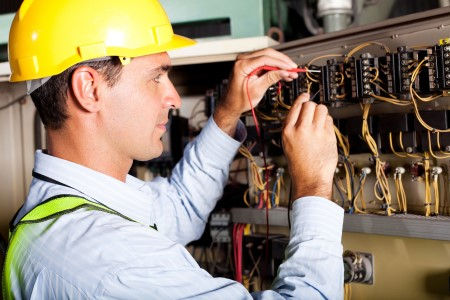 Pride of ownership is a very real thing when it comes to having a home in Roy, but it should be about more than appearances. The goal of home ownership is to create a safe and comfortable place for you and your loved ones, and you need a professional electrician to help make this possible.
Locals here know that 801 Electric LLC is the company to trust with important services relating to your electrical system. Our priority is making sure your home is protected against fires or injuries related to the electrical system in your Roy household.
No matter what the age of your home is, you have to be careful about the wiring and the components of your electrical system. This is not the type of work you can do on your own so make sure you have a pro to team up with for service work.
Common Electrical Repairs to Hire a Professional For
There are a number of reasons you may need to hire a Roy electrician to take care of electrical repairs around the home. Some examples of these repairs include:
Electrical Surges
Flickering Lights
Broken Outlets or Light Switches
Frequently Burnt Fuses or Tripped Breakers
Electrical Shocks
Electrical Bill Spikes
And that's just a few
The older your electrical system is, the more likely it is to have problems. However, homes of any age can have issues with the existing electrical system. It comes down to details like the type of wiring used to how well it was originally installed or how the quality of the repairs are handled. Ignoring the signs of repair needs can lead to serious issues like shocks, sparks, fires, injuries, or even death.
That's just too great a risk to take and some signs you need electrical repairs include:
Buzzing or Popping Noises
Tripped Breakers
Burning Smell
Shocks From Unplugging
Arcs or Sparks
Panel Upgrades
One of the best reasons to hire an electrician for Roy work is to update the electrical system, namely the panel. Panel upgrades are the perfect way to improve your home's electrical system, along with repairing or replacing wiring. But how do you know if you need an upgraded panel?

Some signs you need to update and upgrade your electrical panel are things like:
Home is over 20 years old
Melted wires
You still have a fuse box
Strange noises from breaker box
Scorch marks
Repeatedly tripped breakers
Burning smell from breaker box
When in doubt, have it checked out. 801 Electric LLC will be straightforward and honest with you about electrical service upgrades. However, it's a good rule of thumb to err on the side of caution and upgrade if you think it's a good idea. Making your home safer and more convenient for your family is never a bad idea.
The bottom line is that if your electrical system acts in a manner other than how a standard system should, you need a professional assessment. There's no good reason to take chances when it comes to your electrical system because your well-being and the safety of your home is what matters most.
In order to make sure you get superior service, give our team of experts a call and get the best possible service from this Roy electrician team.