Keep Your Electric Vehicle Running With An EV Charger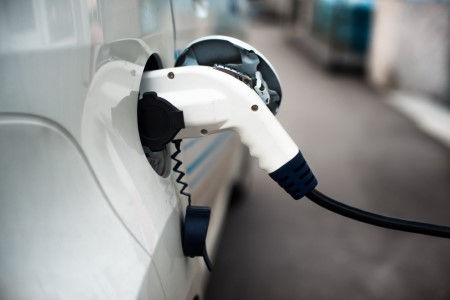 More and more Layton homes are opting to have an EV charger installed because electric vehicles are not just popular, they've become the new norm. The new standard for vehicles is to go electric.
In fact, a large percentage of households now have at least one electric car and in the near future it will be more homes and more cars per household. Make sure you have a professional electrician to connect with when you need a service like an Electric Vehicle Charger for your home in Weber County or Davis County.
More homes are making it a point to install an EV charger for their current vehicle, a future one, or to make it easier to sell. The important thing is that you get a reliable pro to take care of the installation and any maintenance you may need.
What You Should Know About an Electric Vehicle Charger
There are a few things you should know about when it comes to an Electric Vehicle Charger for your Weber County or Davis County home. What's important is that you have an electrical contractor to partner with for this type of service.
Some things to keep in mind about your EV charger are:
The overall cost for charging your car is much more cost-effective than what fueling your car usually costs. That makes the process make even more sense because the long-term results save you money.
Consider that the annual cost for charging an electric vehicle is less than what it costs for a typical household water heater. This should help you gauge about what to expect the cost to be per year to charge your car and put into perspective how that relates to standard fuel costs.
It probably comes as no surprise that most of the car charging is done at home, yet do you know how much? As much as 80% of vehicle charging is done at home so you need a high-quality system in place to take care of this.
Even multi-unit dwellings, like condos, can have this type of charger in place. So don't think you're limited just because you're not living in a single family home.
Whether you need to gain more information about this system, get installation, or need maintenance, 801 Electric LLC can help. Call us when you need an EV charger for your Layton home.