Aluminum Wiring Replacement for Your Layton Home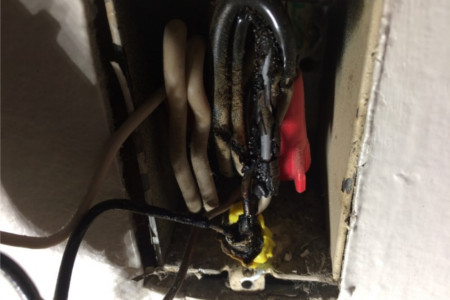 801 Electric LLC, is the Layton company to get in touch with for a variety of essential services, including aluminum wiring replacement. When you need an electrician, you can rely on our experts for safe work that provides you with total satisfaction.
We go above and beyond to take care of our customers because you should be able to be comfortable and safe in your own home. In some cases aluminum wiring reconditioning will suffice but other times, replacement is the only answer.
If you have this type of wiring in your home, making it a point to contact our experts and schedule your aluminum wiring replacement. There isn't a single reason to settle for inferior service or take a gamble with the safety of your existing electrical system.
Concerns About Aluminum Wiring
Any residents of areas like Weber County and Davis County, or surrounding areas, that need aluminum wiring replacement should plan on doing so, as soon as possible. In case you're not already aware of the dangers, here are some things you should know about aluminum wiring:
The average home has about 200 or more wire connections and that's just as many possibilities of fire, when it comes to outdated aluminum wiring. This type of outdated wiring is a much higher risk of fires and there's no reason to put your family at risk.
Aluminum started to be used in the 60's and 70's when the cost of copper spiked and aluminum became a more cost-effective alternative for new builds and remodels. Unfortunately, aluminum expends a lot more than copper. That creates more of a push-pull effect that loosens screws and that causes all kinds of problems for connectors.
This type of wire is more susceptible to damage. Unfortunately, these damages also mean a greater chance of weak areas that can lead to sparks and fires.
Of course, getting the job done soon doesn't mean settling for an inferior electrical contractor. Take the time required to hire a true expert committed to offering prompt and professional service.
If your Layton home is in need of aluminum wiring replacement, the time to take care of it is now, so give us a call.