Pool and Hot Tub Wiring For Your Layton Home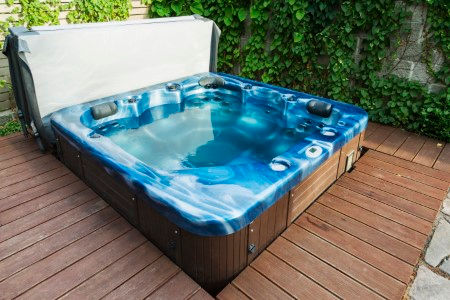 801 Electric LLC can provide you with the service you need from an experienced Layton electrician, including hot tub wiring. Spa wiring is an important job, as is any job that involves electrical wiring.
However, hot tub wiring is more complex because it includes the need for combining an electrical component with the element of water. From the initial installation of the hot tub wiring to repairs and maintenance you may need, it's essential to have high-quality workmanship.
This is not the type of task or field you can take chances with when it comes to the quality of the materials and of the work invested into the job. Let us tell you more about our credentials and what we can do for you during the free estimate we offer.
Pool Wiring
One of the best reasons to have an electrical contractor take care of your pool wiring is that it's even trickier than spa wiring. There are different components of pool wiring and this includes parts like:
Pool Pump - The pump works with the motor to pull water in and force it through the filter. If you have a pool heater, this system also forces the water through the heater. Then the water is returned to the pool, cleaner or warmer than it was before.
Booster Pump - As the name would imply, this pump actually boosts the water pressure of the water being pushed through the cleaner or heater. The purpose is to increase the speed with which your other pumps do their job so your pool is cleaner or warmer, faster.
Pool Light - Pool lights, obviously, make it possible for your family and your guests to enjoy the pool, long after the sun sets. Most modern day pool lights are LED which makes it a better quality of light and more energy-efficient.
Heat Pump - While a heat pump technically does help make the pool water warmer, it's not a standard heater. This device draws in heat from the outside air and circulates that into the pool water so that the water feels warmer.
Gas Heater - Using either natural gas or propane, the pump circulates the pool water. During this process it passes through a heater and makes the pool water more comfortable.
Salt Generator - More homeowners are opting for salt water pool systems. This type of chlorination process relies on dissolved salt as the way to chlorinate the pool water.
For any of these services and service like hot tub wiring for your Layton home, give our team of experts a call.