Your Trusted Electrician in Kaysville, UT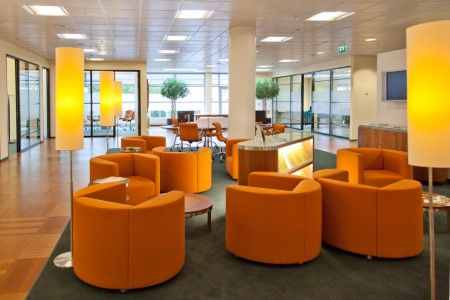 801 Electric LLC is the Kaysville electrician that will be there for you when you need residential or commercial work. We take this line of work seriously because there's no other way to treat the most important component of your home or business.
Your electrical system is how you're able to have access to features in your home that keep you and your loved ones comfortable and safe. That's why it's so important that your wiring is in good shape and that your professional electrician is a reputable expert.
Your safety and satisfaction are our top priorities, and that approach is how we've been able to earn the reputation we have. Get in touch with us today and make sure you have access to safe electricity for your Kaysville home or business.
Improving Your Home Starts With Your Electrical Panel Upgrade
There are so many things you could do to your Kaysville home but don't overlook the importance of the electrical panel upgrade. Some signs you need this type of service includes things like:
Frequent Breaker Tripping
Burning Smells
Flickering Lights
Discolored Outlets
Use of Extension Cords
Just to name a few
What's important to know is that upgrading your panel isn't just about convenience, although that matters too. The main concern is making sure you make your household safe.
An outdated panel will make it difficult to use your appliances, charge your phone, or make your daily routine more complicated. However, it's important to also know that your home is current so you can be sure the house is safe.
When your panel is outdated, this can lead to issues like sparks, shocks, fire, and other problems. Make good choices when improving your home and opt for a new panel before anything else.
Another reason this is important is that you can't plan for new major appliances, renovations, or remodeling if you don't have a panel that can handle greater electrical supply. Make the good choice and call us for all of your Kaysville electrician service needs.
Panel Upgrades in Kaysville with 801 Electric LLC: Enhancing Safety and Efficiency
At 801 Electric LLC, we recognize the significance of a safe and efficient electrical system for Kaysville homeowners. Our panel upgrade services are tailored to meet the specific needs of each household, ensuring they have the electrical capacity to handle modern demands. As technology advances, older electrical panels can become inadequate, leading to potential safety risks and electrical malfunctions. Our team of skilled electricians specializes in upgrading electrical panels, offering Kaysville residents the assurance of a reliable and secure electrical infrastructure.
Through our panel upgrades, we not only prioritize safety but also enhance energy efficiency, potentially reducing utility costs. Upgrading to a modern panel with advanced circuit breakers allows for better electricity distribution, reducing the likelihood of circuit overloads and electrical hazards. Moreover, our expert technicians ensure that all panel upgrades adhere to the latest building codes in Kaysville, ensuring a safe and compliant electrical system for your home. Trust 801 Electric LLC for exceptional panel upgrades in Kaysville, and enjoy the convenience and peace of mind that comes with a fully optimized electrical setup.