Riverdale's Leader in Electrician Services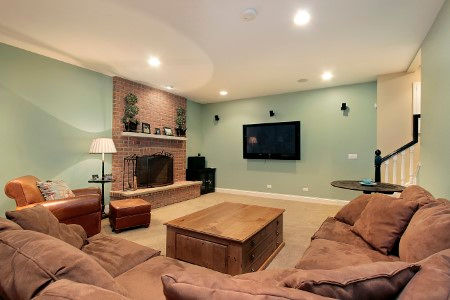 When you think about taking care of your Riverdale home, what comes to mind? Usually, the first thing that homeowners think of isn't the electrician, but it should be.
That's because your electrical system is the most important component of your household. In order to make sure you have the safe and energy-efficient electrical system that you need, it's time to rely on 801 Electric LLC.
Riverdale home and business owners know that we're the team that's dedicated to ensuring your safety and satisfaction, above all else. Don't take chances when it comes to the electrical system in your home or business; don't make the mistake of working with anyone who cuts corners.
Aluminum Wiring Replacement for Your Home
Being able to take good care of your home means making it safe and modern. While owning an older or even historic home in the Riverdale area is rewarding, it comes with a unique set of tasks, including aluminum wiring replacement.
If you haven't already taken care of this task, here are some things you should know:
Homes built, renovated, or added on to during the 1960s-1970s could contain aluminum wiring. Aside from being outdated, it could also be potentially hazardous. Protect your household and safeguard your loved ones by getting rid of this wiring.
Aluminum was used for a period when copper prices spiked and this seemed like a cost-effective solution. Unfortunately, it took less than a decade to see the flaws and realize why it's not a good idea to use.
There are a number of reasons why aluminum wiring is potentially dangerous. For example, it expands and contracts more dramatically during the heating and cooling process. This causes issues the wiring to loosen from connectors and that causes elements of your electrical system to not work properly and can lead to fires.
Aluminum also corrodes, unlike copper. This process compromises its ability to hold a current. This is also more likely to lead to a fire.
With the demand of modern day electricity to power all of your appliances and gadgets, you need a reliable power source. Don't settle for less than what your home needs or take chances with your safety.
Contact us when you're in need of a Riverdale electrician to make your home comfortable and safe.
Panel Upgrades in Riverdale with 801 Electric LLC: Ensuring a Safe and Efficient Electrical System
At 801 Electric LLC, we understand the importance of having a safe and efficient electrical system in Riverdale homes. Our panel upgrade services are designed to meet the unique needs of each homeowner, ensuring they have the power capacity to support modern electrical demands. With technology evolving rapidly, older electrical panels can become inadequate, leading to potential safety hazards and inconvenient power interruptions. Our team of skilled electricians specializes in upgrading electrical panels, providing homeowners in Riverdale with the peace of mind that comes from having a reliable and secure electrical infrastructure.
Our panel upgrades not only enhance safety but also improve energy efficiency, potentially leading to cost savings on utility bills. Upgrading to a modern panel with advanced circuit breakers allows for better distribution of electricity, reducing the risk of circuit overloads and electrical fires. Additionally, our expert technicians ensure that all panel upgrades comply with the latest building codes in Riverdale, ensuring a safe and code-compliant electrical system for your home. Trust 801 Electric LLC for top-notch panel upgrades in Riverdale, and experience the convenience and safety of a fully optimized electrical system.