Landscape Lighting To Light Up Your Layton Backyard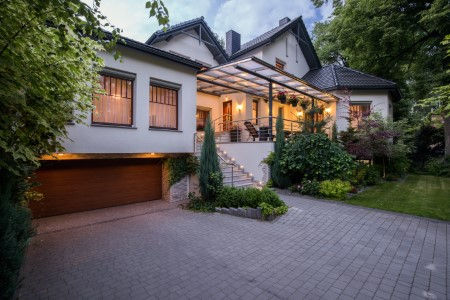 For the best results for your landscape lighting project in Layton, the company to contact is 801 Electric LLC. When you hire a professional electrician, you need to know the work will be high-quality and, above all else, the results will be safe.
It's important to have landscape lighting for your home in Weber County or Davis County because there are a number of essential benefits. This is a great way to improve your home, from the outside in.
Of course, to have good results, it's important to hire the right lighting and electrical expert. It's also essential to have the right layout so you get the most from the work that goes into the lighting that gets installed outside of your home.
Benefits of Landscape Lighting
Customers in areas like Weber County and Davis County that have already let us take care of their electrical contractor services, like landscape lighting. Some of the benefits of this type of outdoor lighting include:
The main purpose of installing exterior lighting is that it beautifies your home. You should be able to showcase your home and landscaping even after the sun goes down.
Landscape lights also doubles as a security measure, even if it isn't specifically security lighting. Having outdoor lights help prevent criminal activity because it rids your property of dark corners for this type of thing to take place. Don't make it easy for vandals to cause damage or criminals to gain access to your home.
Having outdoor lighting also helps make your home a safer place. The last thing that you want to do is end up having an injury related to someone tripping and falling because the walkway wasn't well lit. This will help ensure that you, your loved ones, your neighbors, and guests are safer when they visit your home.
It's a smart investment because it will also help enhance the value of your home. It's important to make smart choices that improve the worth of your home and this is a good way to do that. High-quality lighting installed by industry experts is a good way to improve your home, as well as the value.
If you're considering landscape lighting for your Layton home, call us and get service excellence and superior results.