801 Electric LLC: Davis County's Premier Electricians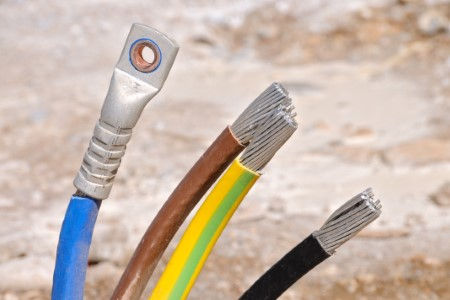 There are a number of important reasons you may need a Davis County electrician. When something happens and you need repairs or other service for your electrical wiring, appliances, and more, it's important to already know who to contact.
Locals here know the industry expert to contact is 801 Electric LLC. We go above and beyond to provide superior results for our local Davis County customers, both home and business owners.
The main priority should always be safety, and that's our number one focus. Don't take chances when it comes to the level of quality you get for the services you need for your electrical work.
Taking Care of Locals in Davis County
When it comes to the areas we service and the customers we care for, know that excellence is always our priority. We deliver on the safety and satisfaction that we promise.
Davis County area we service are:
Bountiful
Clinton
Kaysville
S. Weber
W. Bountiful
Unincorporated Davis County
Centerville
Farmington
Layton
Sunset
West Point
Clearfield
Fruit Heights
N. Salt Lake
Syracuse
Woods Cross
Protect Your Loved Ones With Electrical Safety Inspections
There are plenty of reasons to schedule electrical safety inspections for your local area home. If you're not already sure of how beneficial this can be for your household, here are a few things you should know:
If your home is 40 years or older, this is the type of service you should have carried out on a regular basis. This will help you get repairs before they develop into something more serious and could prevent injuries or fire.
If you're planning on adding any major appliances, remodeling, or even just renovating, you should have the electrical system checked. This will ensure that it's capable of taking on any major changes.
You can expect to save money on your monthly utility costs by getting this type of assessment done. It enables a professional to take a good look at how your system is running and make adjustments that will improve it and make it more energy-efficient.
Call us now so you can get the best possible service from a Davis County electrician.
Panel Upgrades for Davis County Homes: Empowering Electrical Efficiency and Safety
In Davis County, having an electrical system that can keep up with the demands of a modern household is essential. Many homes in the area face challenges due to outdated electrical panels. A panel upgrade presents a practical and beneficial solution to ensure homes are equipped with efficient, safe, and reliable electrical systems.
The Necessity of Upgrading
Homes with older electrical panels may experience frequent power shortages and struggle to accommodate the increasing number of electronic devices used daily. A panel upgrade is the key to unlocking a seamless power supply and avoiding potential hazards caused by overloaded circuits.
Prioritizing Safety
Outdated panels may not have the advanced safety features found in modern ones, making them more susceptible to overheating and electrical accidents. A panel upgrade with advanced circuit breakers provides the peace of mind that your family and property are well-protected.
Compliance with Codes
Panel upgrades ensure that your home meets the latest safety and building codes in Davis County. Keeping your electrical system up-to-date is not only a responsible decision but also adds value to your property.
Supporting Home Improvements
For homeowners considering home expansions or renovations in Davis County, a panel upgrade is a crucial step. It allows you to meet the increased electrical demands associated with such projects without risking system overload.
Green Energy Integration
Upgraded panels offer the opportunity to incorporate eco-friendly technologies like solar panels or wind turbines. Davis County homeowners can embrace renewable energy sources, reducing their carbon footprint and potentially lowering energy bills.
Unlocking Insurance Benefits
Insurance companies view homes with upgraded electrical systems as lower risks, potentially leading to better insurance rates. Investing in a panel upgrade not only protects your home but can also save you money in the long run.
In conclusion, Davis County homeowners should consider panel upgrades as a means of ensuring their electrical systems can handle modern demands while prioritizing safety, efficiency, and future growth. Don't wait for electrical issues to arise – be proactive and empower your home with a reliable and secure electrical infrastructure.