801 Electric LLC: Farmington's Premier Electricians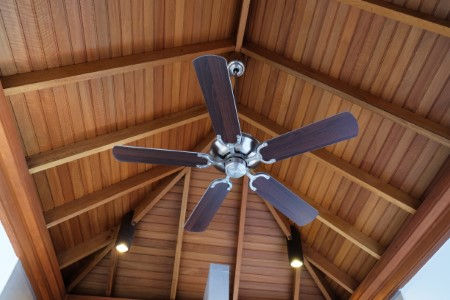 There are several good reasons why locals in Farmington choose 801 Electric LLC for their electrician service needs. We work hard to provide the best for our customers but, above all else, our priority is safety.
Electrical work is too risky an industry to work with just anyone; hiring someone based on the cheapest quote is a mistake. It's important to know you're getting good results and not working with someone who cuts corners.
The work we do is what takes care of the wiring behind your walls, so you have a safe and comfortable home, and don't have to think about it. Leave the work to us and you'll never have to worry about the potential threat of injury or fire inside your Farmington home.
Are Electrical Repairs in Your Near Future?
It's not uncommon to end up needing electrical repairs for your Farmington home. However, how you react to these repair needs is what matters the most.
Failure to hire a professional to take care of these issues can lead to even bigger problems. Some of the common electrical repairs we take care of include:
If you have an outlet or light switch that doesn't work, don't ignore it. Too often, homeowners simply work around malfunctioning aspects of their electrical system, and that's a huge mistake. The problem is still lingering in the walls and will eventually get worse, not better.
Using one or more extension cords is a red flag, especially if it's long term. It's one thing to use one for some extra holiday decor. It's an entirely different situation to end up with cords running all through your home just to get through your daily routine. Not only do you need a new electrical panel, you probably need more outlets placed in convenient locations throughout the home.
If your lights dim or flicker when you use an appliance or another source that draws from the power, it's time to improve your panel. Don't ignore the fact that your electrical system is overworked and this is a big red flag.
We care about our customers and about taking good care of the electrical system in your home. Contact us now and get superior results from a local Farmington electrician expert.
Panel Upgrades in Farmington with 801 Electric LLC: Reliable and Safe Electrical Solutions
At 801 Electric LLC, we offer top-notch panel upgrade services in Farmington, providing homeowners with reliable and safe electrical solutions. With technology advancing rapidly, older electrical panels in Farmington homes may struggle to meet the increasing demands of modern electronics. Our skilled electricians specialize in upgrading electrical panels, ensuring that homes have the necessary power capacity to support contemporary electrical needs. We prioritize safety by upgrading to modern panels equipped with advanced circuit breakers, reducing the risk of electrical hazards and overloads. With our panel upgrades, Farmington residents can enjoy peace of mind, knowing their homes are equipped with a secure and efficient electrical infrastructure that complies with the latest safety standards. Trust 801 Electric LLC for all your panel upgrade needs in Farmington and experience the convenience and safety of an optimized electrical system.