Create A Smart Home with Home Automation In Layton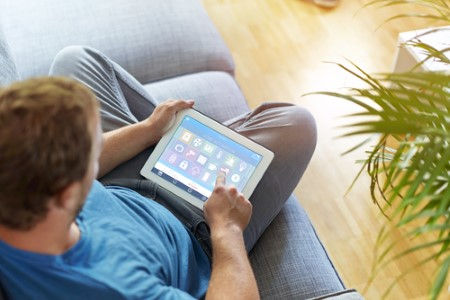 For home automation in Layton, the company to trust in is 801 Electric LLC. It only makes sense to get superior service from a dependable electrician for home automation, because more homeowners in Weber County and Davis County are making this wise choice.
Simplify your life while making your home comfortable and safe with a home automation system. It's amazing the capabilities that are linked to your home automation system now and how much easier it is to get.
When the system first became available, there was only a fraction of the services you could link to your system and Smart Phone app that are available now. Your entire home is practically available at the touch of a button from inside your home or out.
Benefits of a Smart Home
Imagine your home in Weber County or Davis County but even better! What if your current dream home could also be improved with home automation?
When you work with an electrical contractor to get this type of system in place, there are some benefits such as:
The ability to manage all of your home devices from one place. From your window treatments to the air conditioning to the ability to unlock the doors and let the kids in after school, you can have all of the control you need to run your household, near or far.
This is a great way to maximize your home security. This includes having a simple or as complex a system as you're comfortable with. From motion detectors, to cameras, to including a smoke or carbon monoxide detector, and having the level of security system you feel good about.
For many households, it's also about making everything more energy-efficient. This helps you save money on your monthly energy costs, and the additional benefit is that this means your home is also more environmentally responsible.
A Smart Home really is just that and that means you can actually get help from your smart appliances. Don't just tell your oven what to do and then be upset when dinner is burned. Use your smart technology to have your oven make your dinner even better than you would.
It's time to incorporate home automation into your Layton home, so contact us for optimal results.