The Electrician in South Ogden That You Can Trust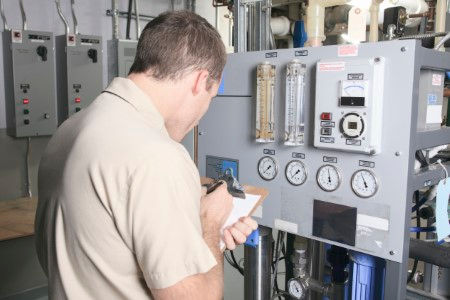 During your time as a homeowner in South Ogden, you're going to need a variety of industry experts to work with, including an electrician. You can plan ahead and have one lined up to contact when you need service or have an emergency, or you can wait until the last possible moment.
Unfortunately, the latter is likely to get you shoddy workmanship that costs you way too much money. Ask around and locals will tell you that the name to trust for this type of work is 801 Electric LLC.
We work with both residential and commercial clients and go above and beyond to provide superior results. Make the wise choice to partner with our experts and rest assured that you have a South Ogden home or business that has safe electrical wiring.
Panel Upgrades - Making Your Electric Safe & Effective
A common service request South Ogden homeowners have is for a panel upgrade. You may be ready for one or have been told you need one, either way it's an important project that will improve your home as well as your quality of life.
So what are some signs you need a panel upgrade?
Homes that are 20 years or older would make a good candidate. While a 20 year old home may not sound that old, technology has changed so much and that's put a strain on the average home's electrical supply. Simply put, a home that's two decades old is already outdated when it comes to electrical supply.
That breaker that keeps tripping isn't just annoying, it's trying to tell you something. Don't ignore a frequently tripped breaker. An occasional one is okay but anything more means your panel needs updating and upgrading.
Extension cords are super helpful as a temporary fix but not meant to be a long term solution. If you've got them strung around your house like some sort of decor and it's the only way you can power a fair amount of your daily use electronics, it's beyond time for a panel upgrade.
Flickering lights get written off as just another "quirk" in an older home. Yet, if you notice that your lights flicker or dim when you use an appliance or draw power in some other way, it means there's too much strain and you need an upgrade.
Make the most of your South Ogden home by having the right electrician - in other words call us today for your electrical work.
Panel Upgrades in South Ogden: Empowering Efficiency and Safety
South Ogden homeowners can greatly benefit from panel upgrades, ensuring their electrical systems keep up with modern demands. Upgrading the panel increases the capacity for a seamless power supply, meeting household needs more efficiently. Safety is improved as upgraded panels feature advanced circuit breakers, reducing the risk of electrical hazards. Compliance with building codes enhances home value and safety. Panel upgrades also facilitate home expansions and green energy integration, supporting future growth and eco-friendly initiatives. Investing in panel upgrades empowers South Ogden residents with efficient electrical performance and peace of mind, knowing their homes are equipped to handle the challenges of modern living.