Protect Yourself And Your Layton Home With GFCI Electrical Outlets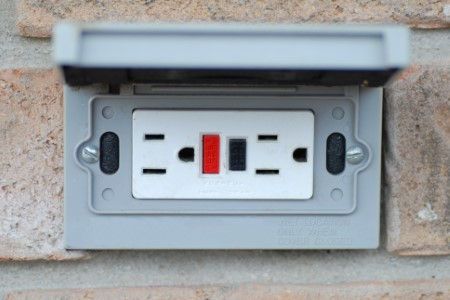 801 Electric LLC is the Layton company to contact when you need an important service like GFCI Electrical Outlets. We believe in going above and beyond to take care of the work you need completed, and that's how we've managed to build and maintain our impeccable reputation.
We're the professional electrician team to trust in when you need service, such as Ground Fault Circuit Interrupters. Homes in Weber County, Davis County, and all around the country really, benefit from having GFCI Electrical Outlets.
In fact, it's now required by code in rooms that combine the use of electrical work and water. Designed to shut off current to an electrical appliances plugged in, should they come in contact with water, they're nothing short of lifesaving.
Protecting Your Household with GFCI Outlets
Residents of areas like Weber County and Davis County can appreciate the benefits of GFCI Electrical Outlets because it helps you stay safe and protects your loved ones. Ask any reputable electrical contractor about the benefits of Ground Fault Circuit Interrupter and they'll be glad to help you better understand them:
The most obvious advantage is that it will prevent electric shock. It's intended to monitor the flow of electricity and, using a sensor, detect any amount of current running in the wrong direction. Once that happens, the current is cut off completely, safeguarding the user.
This also helps to prevent electrical fires. This is especially important as your home gets older, and the wiring in your walls begins to age, as well. The wiring insulation can begin to breakdown and this raises the risk of electrical fires. In fact, this type of outlet can lower your risk of an electrical fire by as much as 80%.
This will also protect your electrical devices from related damages. Over time, electrical leaks tend to damage appliances and you won't even realize it's happening.
When you're in need of a professional to help with the GFCI Electrical Outlets in your Layton home, call us for superior results and start protecting your home, today.