Bring Your Layton Electrical System Up To Code With Electrical Panel Upgrades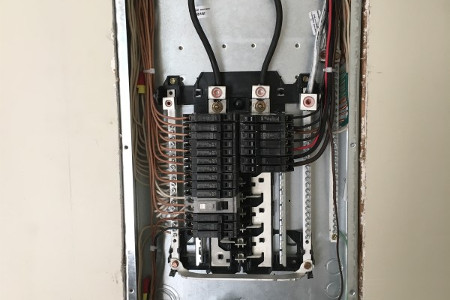 801 Electric LLC is a reputable company to trust for essential services like electrical panel upgrades. Layton homeowners know we're a local leader in the industry because we do what it takes to take good care of our clients.
You need an experienced electrician to partner with when it comes to electrical panel upgrades. Our goal is to help improve Weber County and Davis County area homes by upgrading the electrical systems, starting with the panel.
There is nothing more essential than the electrical system in your home, and safety matters above all else. We'll be there to help you take good care of your home and all of the facets of your electrical system.
Improve Your Household With Panel Upgrades
If you're in need of an electrical contractor for electrical panel upgrades for your Weber County or Davis County home, you probably have already begun to notice the signs. Homeowners in need of electrical panel upgrades will have to unplug one appliance to use another, blow fuses frequently, and just don't have enough power to take care of today's needs.
Older homes have charm but can rarely keep up with modern day demand for electricity. You'll notice benefits such as:
One of the immediate perks many homeowners don't even think about is the fact that this increases the value and the ability to sell a home much easier. Even if you're not planning on selling anytime soon, there's nothing wrong with maximizing the value. Should the day arrive that you do want to sell, you'll be able to maximize the asking price and sell quicker.
Stop having the issues that are symptoms of an outdated panel. This includes flickering lights, appliances that burn out, and surges.
Make better use of your existing electrical system. Today's demands include watching TV in multiple rooms, while charging multiple electronic gadgets, and other tasks that are a high draw of electricity. The only way for an older home with an older panel to keep up is to get updated.
You can also lower your homeowner's insurance with this upgrade. Since this lowers the likelihood of a panel related fire, this will be reflected in your insurance premiums.
If you even suspect you need an upgrade, you need to have a professional assessment. Contact us today for electrical panel upgrades in Layton.