Protecting Your Home With a Backup Home Generator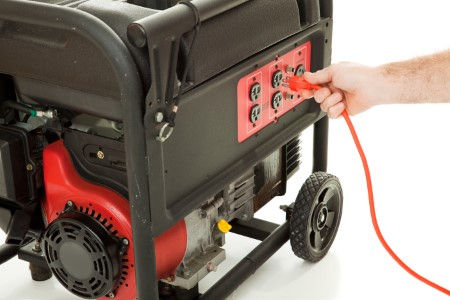 There are plenty of options available to you for home upgrades. While many are fun and exciting luxuries, the important ones are the ones that can improve your at-home living experience.
Backup home generators are a great way to protect your home and also make it possible to remain comfortable in your house during a time of blackout. So, instead of partnering with a remodeling contractor to improve the way it looks, it's a good idea to first get an electrician to take care of adding a generator.
Benefits of a Generator
If you're still only considering a home generator instead of actually getting one installed, it's important to learn more about what makes this such an important decision. There are plenty of reasons why getting this added to your house will be such an improvement:
Above all else, it will keep your home comfortable. You can stay cool in the summer and warm in the winter, even if the power goes out in the middle of the night. Don't wake up to find out the first thing you have to do is try to get your electricity restored or live without heating and cooling until that's possible.
It's vital for keeping home medical equipment running. If anyone in your household relies on in-home medical equipment, such as a CPAP machine or an oxygen tank, you can't lose power. Maintaining a power source could literally be the difference between life and death.
It helps you and your family weather a storm while keeping a sense of calm and business as usual. Help keep everyone calm by keeping all the creature comforts like watching television or playing video games. This can be especially important for keeping children calm but also entertained during inclement weather.
This can also help you avoid dangerous and damaging fluctuations once the power returns. Surges that occur once your power is restored can be dangerous to the people in your home or damaging to the appliances in your household that use electricity. Otherwise, someone in your home could be injured or you could end up paying to replace costly electronic appliances and devices.
For the ultimate protection from a home generator in your household, call 801 Electric LLC. for the best service from an Ogden electrician.